We cannot overemphasize the importance of the editing process. Editing your paper is a vital part of becoming a better writer. However, if you are like me, the idea of editing your writing may seem like trying to find a needle in a haystack. You have no idea how to start and the mere thought of it give you a headache. Have no fear, that's why this blog is here! Keep reading for three easy ways to edit your work and improve your writing.
[Note: While there is a difference between editing your paper and proofreading, this blog will combine both under the general category of editing.]
1) Use the spell-check tool when editing your paper
This is extremely simple…and by extremely simple I mean like breathing in and out simple. If you do nothing else, at least use the spell check tool on your computer (If you are writing your paper with actual paper then your mom is your spell check tool). Using spell check will help you get the ball rolling on the editing process, and can serve as the transition between the writing and editing process. At the very least, it will keep you from spelling, "lazee" when you mean, "lazy" and "underacheever" when you mean, "underachiever."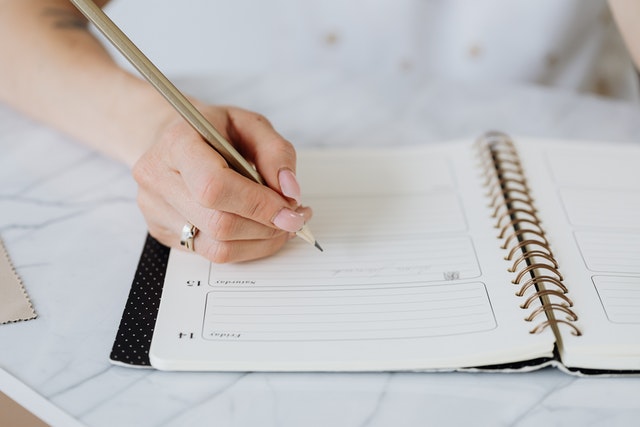 2) Read out loud when editing your paper
Reading your work out loud is an extremely beneficial way to edit. It helps get your work out of your head (where you always think you sound good) and into the open where your ears can help your eyes do the work of editing. According to the University of Minnesota Writing Center, reading your work out loud forces you to notice things you might have missed by simply reading to yourself. Check out this course for more benefits of editing.
3) Recruit someone else to edit your paper
I know what you are thinking: NO. WAY. It can be a scarey thing to have someone read over you're work and provide feedback. Often times it is hard to open yourself up to critique and advice. But don't take feedback as a personal attack. According to the University of North Carolina at Chapel Hill Writing Center, having someone read over your writing keeps you from:
"working in a void, wondering whether or not you understand the assignment and/or are making yourself understood."
This is not an exhaustive list on how to edit, but it will get you started no a path to improved writing.
See any
mitsakes

in this blog?

As an easy and fun way to practice your editing skills, we have intentionally left some mistakes in this blog for you to find. Let us know how many you see in the comments section below. Happy editing!